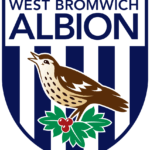 The Club
The Baggies, once a yo-yo club, have established themselves as a Premier League club under the likes of Steve Clarke, Pepe Mel, Alan Irvine and Tony Pulis. League winners in 1920, the club has 5 FA Cup trophies and a League Cup, too, won in 1966. Today, fans cheer on the likes of Matt Phillips, Claudio Yacob and Nacer Chadli in a more continental looking West Brom side.
2016-17 – How Was It?
Solid – Pulis-level solid. They finished in 10th, having hit the magical 40-point barrier with a glut of games to go. However, 'Pulisitis' struck and the club enjoyed a horror end to the season, moving from the glimmer of hope that European football awaited followed by a solid but unspectacular 10th place finish.
Fans were happy with Pulis at first, but the sparkle appears to be dying out at West Brom in many ways. A proud fanbase seems to still expect their club to be able to compete higher up the league, so is Pulis safe?
2017-18 – What Lies Ahead?
That all depends on what awaits this summer. Transfer rumours for the club are thin on the ground, with more links to players of class leaving than coming in. forward Solomon Rondon is being linked with a move away after a disappointing season that seen 8 goals and 2 assists. If they sell Rondon and they cannot find a more suitable replacement, though, it's going to be very hard for Pulis to keep improving the team.
With a rather tetchy fanbase for a club of their size, it's likely that disharmony and expectation could hold back West Brom back. Top half would be an achievement again, but it's likely to be mid-table obscurity once again.