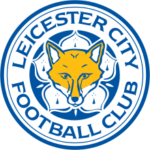 The Club
The Foxes are, to many football fans, a middling Midlands club that has never seen much success or glory. Always in the shadow of the likes of Aston Villa, Wolves, Derby County and Nottingham Forest, success for The Foxes was always quite fleeting. Until 2015-16, of course, when they managed to lift the league. Their famous title win will go down in history as one of the most impressive of all time, never to be repeated. Now, though, the club looks to be returning to relative, middle-of-the-road stability.
16-17 – How Was It?
Sobering. After the league win, the club never kicked on and poor signings were made. They lacked the ability to really continue on and an impressive run to the Quarter-Finals of the Champions League was a massive highlight. League form was awful, though, culminating in the exit of league winning coach Claudio Rainieri.
Star players lacked the same hunger as before and much of the club began to feel disjointed. A lifetime of goodwill was used up and gone in a single season, as the 'second season' struggled to live up to the hype and Leicester truly fell away spectacularly.
17-18 – What Lies Ahead?
It depends, really. Craig Shakespeare has been given the job full-time, and he looks to be on the market for some impressive signings. Little activity so far, though, means that some fans might be worried about where the club is going to be next season. Overall, we expect a season of relative obscurity from the former Champions.
They lost a lot of their verve and Shakespeare merely wants to try and play the same way as the title winning season. People appear to have worked that out, so what lies ahead will be determined by how adaptable they can be.