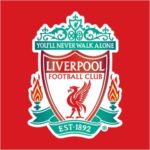 The Club
The five times European Cup winners are arguably the largest club in the country. To anyone born in the 90s, though, they are the club who always claims it to be 'their year' before missing out. European success aplenty, Liverpool are one of the most romantic clubs in the UK and has always stood for high quality football and a very intricate way of playing and managing the club.
Having nearly gone bust under George Gillett and Tom Hicks, the club was bought by Fenway Sports Group – FSG – and have become a model for Moneyball ever since, for better or worse.
16-17 – How Was It?
A revival. Coach Jürgen Klopp rebounded from two cup final defeats in his first year to claim Champions League football once again. This set the club on the right path after many years without consistent European progress. While they toiled in the cup competitions and seen a sure-fire league challenge be ruined by a poor January, Liverpool found their verve once again and sealed Top Four on the last day.
It's a shame that they couldn't maintain their pace: at one stage, they were the most exciting side in the country.
17-18 – What Lies Ahead?
A lot. Klopp is one of the best coaches in the world, and the signing of Mohamed Salah only adds to their electricity up top. The likely signing of Virgil van Dijk and Naby Keita, though, improves midfield and defence and could see the spine of a new LFC team put in place for many years to come.
Added to the solid players already there, the Reds look set to capitalize on their form from last year and return to the top of the table. If they can get into the Champions League, they'll be progressing nicely.