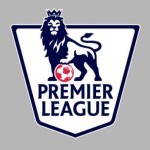 Well, it's almost here folks. The first game of the this year's Premier League season is set to kick off on Saturday August 8th at 12:45, with a highly anticipated encounter between Manchester United and Tottenham Hotspur. United are currently 7/10, Tottenham 19/4 and the draw  3-1 which is no surprise and looks about right to me. United will certainly be looking to make their mark early on in the season to make up for last year's performance.
Other big matches over the weekend include Chelsea vs Swansea that same day, and Arsenal vs Westham + Stoke vs Liverpool on Sunday. The big games conclude with Westbrom vs Manchester City on Monday.
The six highlighted teams are current favourites to top the table this season: Chelsea (6/4), Man City (11/4), Arsenal (9/2), Man Utd (5-1), Liverpool (22-1), Tottenham (100-1) and in all likelihood will more often fall into the 'top four positions' and be amongst our game previews each week. There will be some interesting picks throughout the season though no doubt and we'll be looking for overpriced selections relating to all kinds of football bets (game result, half-time/full-time, overs etc). I'm especially looking forward to seeing how promoted sides Leicester City, Burnley and Queens Park Rangers get on against the top teams. There's bound to be the odd upset.