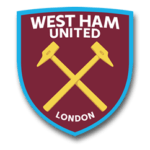 The Club
The Hammers were once the darlings of London football, having won the FA Cup three times and also the Cup Winners Cup. However, grandiose ambition seen the club move away from Upton Park, instead moving to the Olympic Stadium in 2016. The club struggled greatly with the move (see below) and found a huge chasm forming amongst their working class fan base.
A club in relative flux, it's hard to see where West Ham United can go from here – the glory days are gone, so what's left?
16-17 – How Was It?
Awful. They stayed up but for many fans they were expected to challenge for Europe. Their rancid home form played a big part in this, too, seeing their new home become a curse in no time at all. They looked set to go down at some stages, and if it were not for the work of Slavin Bilic they may have done just that.
A good club, West Ham squandered money and security, likely leaving themselves with a much harder future as the learning curve settles. Overall, the first season in their new home quickly became an exercise in frustration.
17-18 – What Lies Ahead?
Obscurity. The club is not doing very impressive work in the market (yet), there has been little in the way of harmony between all interested parties, and the team in general does not look very exciting any longer. Much of their original verve and swagger under Bilic is gone, and they do not look up to the task of genuine improvement.
We expect that a solid mid-table finish is likely, without too much more really being possible without immense surgery. Given the competition and the negative club atmosphere, though, that may be somewhat harder to achieve than fans expect.