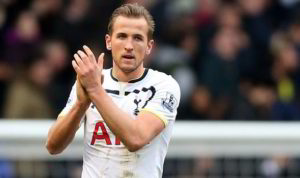 Tottenham Hotspur FC is a premier league football club that is based in Tottenham, North London. They are nicknamed 'Spurs' and were founded way back in 1882. Their home ground is White Hart Lane, which has a capacity of 36,284, on the low side compared to a few other of the top flight teams such as Manchester United etc.
Their training ground is called Bull Cross, which was built relatively recently (September 2012). The owner of Totttenham is ENIC International Ltd and the current club chairman is Daniel Levy. Mauricio Pochettino is manager of the club at this time.
Achievements
– 7 FA Cups
– 2 UEFA Cups
– 4 League Cups
– 4 FA Community Shield
– 1 European Cup
History
Tottenham was founded in 1882 (a bewildering 133 years ago!). They were promoted to Division 1 in 1908 and are the only non-league club to have ever lifted the FA Cup trophy. Quite an achievement. The team played their first matches on public pitches including Tottenham Marshes, where fights would sometimes break out due to who was going to get to play on the best pitches.
The White Hart Lane ground was owned by the brewery Charringtons and was only originally a disused nursery. The bronze cast of a cockerel that is displayed at the stadium since 1910 was actually designed by a former player which offers a nice connection back to the club's history for today's fans.
The first Tottenham original kit was navy blue short and shirts. They have constantly changed their kit colour and the current kit is comprised of white shirts and shorts.
Their closest rival is the Arsenal team which is also based in North London, resulting in local derby's that both teams relish. This rivalry dates back to very many years and is one of the biggest rivalries in English football.
Mauricio Pochettino has had a successful 2015-16 season with the club despite their failure to keep pressure on league winners (and 5000-1 outsiders at the start of the season) Leicester . Their fast and dangerous attacks have made them one of the most fierce clubs in the English Premier League and while their 2-2 draw with Chelsea may have crashed their title hopes,  they will surely have little to regret after producing such a brilliant display throughout the season.
Notable Records And Statistics
Steve Perryman holds the record for most appearances, playing 854 games for the club. The club's all-time top goalscorer is Jimmy Greaves, who managed to net 266 goals in 380 appearances for the club.
Tottenham Hotspur's record win is a 9-0 victory against Bristol Rovers and their record cup success was a 13-2 victory against Crewe Alexandria in the FA Cup. Goals galore! The club's record defeat is an 8-0 loss at the hands of FC Koln.
Players
First Team Squad
– Hugo Lloris, GK (Captain )
– Jan Vertonghen, DF ( Vice-captain )
– Kyle Walker, DF
– Danny Rose, DF
– Toby Alderweireld, DF
– Son Heung-min, FW
– Harry Kane, FW (Third captain )
– Erik Lamela, MF
– Ryan Mason, MF
– Nabil Bentaleb, MF
– Clinton N'jie, FW
– Nacer Chadli, MF
– Dele Alli, MF
– Mousa Dembele, MF
– Eric Dier, DF
– Michel Vorm, GK
Harry Kane has been in amazing form scoring 25 goals and registering one assist in the 2015-16 season. Another breakthrough player for Tottenham Hotspur has been Dele Alli, who has produced some world-class displays in midfield. Both players have earned a call-up to the England National Team and rightly so!
2015-16 Season
Tottenham Hotspur has been in fine form this season and if they retain their current squad, they will definitely win major titles in future.
Current odds (6th May 2016) to win the Premier League 2016/17 – 8-1