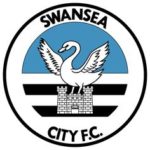 The Club
The Swans are the sole representative in the Premier League outside of England, having been joined be eternal rivals Cardiff in 2013/14. Swansea were in regular trouble for many years, bar a rather wild time under John Toshack in the 80s. Once the residents of the charismatically awful Vetch Field, they moved to the Liberty Stadium and done very well. Now, they are one of the more established clubs, having lifted the League Cup in 2013, culminating years of work from chairman Huw Jenkins. Now under manager Paul Clement, The Jacks want to take another step forward.
16-17 – How Was It?
Poor. The sacking of several coaches, including US coach Bob Bradley, seen the club go through a period of relative flux. Under Paul Clement, though, the club maintained a decent run of things after a crazy 3-2 win at Anfield vs Liverpool. They went on to finish an impressive 15th, given the relative mess of the club that season. The season, though, was one of serious issues for the clubs fans.
Fallouts and a lack of trust in the new ownership meant things went wrong, with survival only achieved late on.
17-18 – What Lies Ahead?
More stress, we suggest. Summer moves have been slow and a lack of quality in the market could see them struggle further. Coach Paul Clement is very good at his job but can only do what he can with the squad he has. With an ageing team and everyone a year older, doubts exist as to whether they can survive again without more intelligent investment.
Either way, the season is not likely to be one that is memorable for the right seasons. Swans fans should be ready for another battle at the bottom: not enough progress looks to be made in summer.