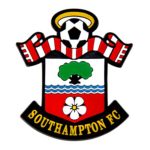 The Club
Formed in 1885, Southampton – The Saints – have long been a club that people respect. Famed for their brilliant youth academy and their sole FA Cup win in 1976, the south coast outfit have always been relatively well liked. With the likes of Matt le Tissier once making them worth watching, Southampton are a club that has been on an upward trajectory in recent years. An excellent footballing department in the club ensures that they can overcome the most unsettling of incidents and departures, always filling St Mary's with passionate fans regardless.
16-17 – How Was It?
Ok. They finished 8th and seen improvement in many of their younger talents. Manager Claude Puel, though, suffered from a lack of personality and it felt like much of the season faded out in rather average form. They lost the League Cup Final, too, in poor form, despite being by far and away the better side.
A rather awkward and simple season in many aspects, the uniform simplicity of the season seemed to become a problem for Saints fans who had finally see the limits of the clubs ambitions tested, with crucial departures really limiting long-term progress overall.
17-18 – What Lies Ahead?
A decent mid-table finish again seems likely. Ex-Liverpool player Mauricio Pellegrino has come into the club, a talented and intelligent coach. With the likes of Virgil van Dijk surely to leave, though, there is little appetite amongst the fans for anything too exciting.
New signings are thin on the ground, and many of them look to be young, hit-and-hope replacements for star names sure to be moving on. Wherever the Saints go from here, it will be hard to determine just where they should be given the relative quality of the talent that the club can afford and call upon.