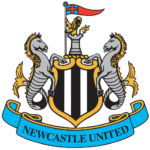 The Club
As one of the largest and most well-supported clubs in the country, Newcastle United are a rather unique enterprise. Their total lack of success and consistent European football is a scourge for a city with such open and incredible fans. A lack of success has become a major problem for a club that, for many years, was seen as one of the cornerstones of English football.
Now, they are better known for their support rather than trophies. With potential ownership changes on the horizon, though, that may change.
16-17 – How Was It?
As expected. The best team in the 2nd tier, the won the league on the last day. However, their quality of playing squad, immense changes to the playing staff and managerial mastermind in Rafa Benitez meant anything other than top two would have been a sackable offence at most clubs!
However, they came up with ease and are a welcome addition to the top tier once again. They have a good squad and with some smart signings being linked, there is no reason to think that they cannot take further momentum after what was a rather arduous and challenging campaign.
17-18 – What Lies Ahead?
A boring season, we think. Newcastle have a manager who should be aiming for Europe and a squad that should come in the mid-table places. They are a very good team to watch at times, but they lack a bit of thrust for the top-flight. Some big names are being linked but not many through the door.
Links to Joe Hart should cause palpations for Geordies, and a lack of real stellar progression on the name front could be a concern. With ownership wrangles still going on, though, that could all change in a flash – it depends on Mike Ashley.