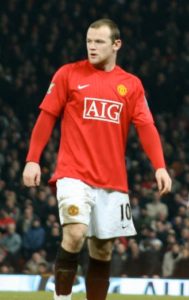 Manchester United FC is a football club that is based in Manchester, England. They were formed in 1878 and have the nickname 'The Red Devils'. Their home ground is called Old Trafford and it has a capacity of about 75,653.
The owner of the club is Manchester United plc and the current co-chairmen are Avram Glazer and Joel. Louis Van Gaal is manager of the club.
Achievements
– 20 League titles, the most by any club in England.
– 4 League Cups
– 11 FA Cups
– 20 FA Community Shields which is a record they currently hold.
– 1 UEFA Cup
– 3 European Cups
– 1 Intercontinental Cup
– 1 UEFA Super Cup
– 1 Fifa World Club Cup
History
Manchester United FC was founded all the way back in 1878 (138 years ago). The Carriage and Wagon department of the Yorkshire and Lancashire Railway formed this club. It was first known as the Newton Health LYR Football Club.
They lost their very first match after suffering a demoralising 6-0 loss at the hands of Bolton Wanderers .The club started the 1892-93 season in Division 1 and after two seasons, they were relegated to Division 2., which seems to be a common thread with many of today's top teams – the ability to fight back.
Manchester United was born under the leadership of Ernest Magnall. The new manager ensured that the club was promoted back to Division 1, and went on to win their first FA Cup trophy.
The club was managed by many managers but it cannot be argue that by far their most successful one was Alex Ferguson. He managed the team from 1986 all the way through to 2013 and last left a lasting  and defining mark on the club.
Alex Ferguson wasn't successful in his first season as the team finished all the way back in 11th place. However, after some years with the club, Fergie accomplished what no other manager was able to do, he won the treble and built a team which was at the time the most formidable force to reckon with in modern day football. In short, he made Manchester United the most successful football team in England and drew attention to them from people all over the world.
For a time Manchester United boasted a stream of talented youngsters including the likes of Wayne Rooney and Christiano Ronaldo. The two players had a very unique partnership and were sometimes referred to as, and were, goal scoring machines.
Notable Records And Statistics
– Ryan Giggs holds the club's record for most appearances, playing 963 matches for the club.
– Bobby Charlton is the club's record goalscorer, netting 249 goals in 758 games.
– Manchester United have won the league title a record 20 times.
– Chris Smalling made the shortest appearance after making an 11 second appearance, in a match against Norwich City.
Players
First Team Squad
– David De Gea, Gk
– Wayne Rooney, FW (Captain )
– Phil Jones,DF
– Anthony Martial, FW. Recently signed from Monaco FC.
– Luke Shaw, DF
– Juan Mata, DF
– Sergio Romero, GK
– Ander Herrera, MF
– Antonio Valencia, MF
– Michael Carrick, MF (Vice-captain )
– Marcos Rojo, DF
– Memphis Depay, FW
– Ashley Young, MF
– Daley Blind, MF
– Morgan Schneiderlin, MF
– Marcus Rashford, FW. He was recently promoted to the first team from the academy.
– Marouane Fellaini, MF
– Bastian Schweinsteiger,MF
– Guillermo Varela, DF
2015-16 Season
Manchester United may not have had a particularly successful 2015-16 season but they did make it to the FA Cup Final in Wembley, where they will face Crystal Palace FC. A win will surely go a long way in boosting the player's self-esteem and confidence.
Current odds (6th May 2016) to win the Premier League 2016/17 – 7-2