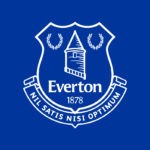 The Club
The Toffees are, to many peoples surprise, one of the largest clubs in England. Post-80s mismanagement and poor decision making has seen the club rather coast along, with one 4th place finish since the Premier League began. They are, though, one of the most successful in league wins, cup wins and European honours. While the clubs heyday seems to be long since passed, they were at once stage deemed to be one of the finest clubs in the country.
Still to this day, they possess an excellent support and a fine youth academy.
16-17 – How Was It?
Transitional. The much-needed end of Roberto Martinez was a huge step forward, with the rather expensive hiring of Ronald Koeman and Steve Walsh from Southampton and Leicester putting the club on the map. Huge spending since has seen the club put in place an interesting squad, although 16/17 was more about blooding the likes of Tom Davies.
Comfortable in their 7th place finish, Everton managed to put in place the building blocks for a transitional summer. Romelu Lukaku finally took that next step and, while success was rather limited, the club looked more alive than previously.
17-18 – What Lies Ahead?
A lot of work. Major new signings are coming in at a pace we can barely keep up with, with Malaga striker Sandro Ramirez arriving the most recent at the time of writing. Everton look to be losing a few important players, too, though, so it will be interesting to see how the latest signings can help to take the club forward.
With all the clubs ahead of them buying more proven talent, though, it might be that all Everton can show in 1718 is ambition. This is a long-term project, and a transitional top half finish wouldn't be surprising.