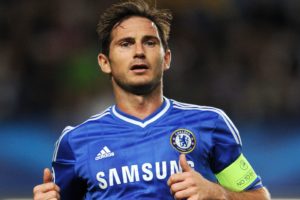 Chelsea FC is a premier league club based in Fulham, London. The team is nicknamed 'the blues' and it was originally formed in 1905. Their home ground has been Stamford Bridge for 111 years, the entirely of the existence of the club. Due to its success the team has followers from all around the world.
Stamford Bridge can hold a capacity of 41,663. The owner of the club is Roman Abramovich and their current chairman is Bruce Buck. Guus Hiddink is their interim manager.
Achievements
– 5 National League titles
– 5 League Cups
– 1 UEFA Champions League – the only club from London to win the cup.
– 7 FA Cups
– 4 FA Community Shields
– 2 UEFA Cups
-1 UEFA Super Cup
– 1 UEFA Europa League
History
The regular kits of the club are white shorts and royal blue shorts and shirts. Stamford Bridge was turned into a football ground at around 1904 by Gus Mears, after acquiring it.
The club was founded at The Rising Sun Pub in 1905. They were then elected in the Football League (second division). The club reached its first final in 1915 when they lost to Sheffield United at the FA Cup Final , played at Old Trafford.
Chelsea signed many popular football stars which attracted large crowds. Ted Drake, a former Arsenal centre-back took over as manager and modernised the club by improving their training regime and introducing new tactics. Drake led the team to their first major trophy, when they won the 1954-55 League Championship. Tommy Docherty during his managerial reign built a team mainly composed of young talented players.
Chelsea have had no shortage of successful managers, include the following:
-Claudio Ranieri, who guided the team to the Champions League qualification in 2002-03 and also to the FA Cup Final in 2002.
– Jose Mourinho who won the (2004-05 , 2005-06 and 2014-15)Premier League, the 2007 FA Cup, Two League Cups. He is the most successful Chelsea manager, coining himself 'the chosen one'.
– Roberto Di Matteo who took Chelsea to their first Champions League title and also to their seventh FA Cup.
– Rafael Benitez guided the club to their first UEFA Europa League title.
Notable Records And Statistics
Ex-captain Ron Harris has made most appearances for the club, playing 795 games for Chelsea FC.
Frank Lampard is Chelsea's record goalscorer, managing to net 211 goals in 648 games. The club's biggest win is a 13-0 victory against Jeunesse Hautcharage.
Players
First Team Players
– Asmir Begovic, GK
– Cesc Fabregas, MF
– Bransilav Ivanovic, DF (Vice-captain )
– John Terry, DF ( Captain )
– Baba Rahman, DF
– Kurt Zouma, DF
– Cesar Azpilicueta, DF
– Eden Hazard, MF
– Oscar, MF
– Diego Costa, ST
– Radamel Falcao, ST ( On loan from Monaco)
– Alexandre Pato, ST ( On loan from Corinthians )
– John Obi Mikel, MF
– Thibaut Courtois, GK
– Kenedy, FW. Recently promoted from the Academy.
– Bertrand Traore, MF
– Loic Remy, FW
– Pedro, FW
– Matt Miazga, DF
– Reuben Loftus-cheek, FW who was promoted from the club's academy.
2015-16 Season
Chelsea have had a uncharacteristically disappointing campaign in the 2015-16 season and were not short of being considered relegation candidates early in the season. A season review will help the team become more successful in future, or they will hope this as simply a 'blip'.  theer are hig hoped that new manager Antonio Conte can change the club's fortunes.
Current odds (6th May 2016) to win the Premier League 2016/17 – 6-1  (joint second favourites)