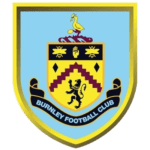 The Club
Probably one of the smallest and least-well funded clubs in the top-flight, Burnley have been immense since Sean Dyche came in. A relegation followed by an instant return seen the club taking scalps and really impressing at the top level of the game, avoiding relegation in the end. Given their exceptionally limited squad, relatively speaking, Burnley coming 16th is still an impressive feat.
They are a decent club at a historical level, but the fact the lkes of Matt Lowton, Stephen Ward, Sam Vokes and Robbie Brady are among their star players says a lot. A club built on graft rather than sublime talent, much like their impressively organized coach.
16-17 – How Was It?
As good as any Burnley fan would likely demand. This is a club without the history or the budget to really expect anything other than staying up, so being able to avoid relegation with relative ease should be a very important factor for Burnley fans. Dyche, an ex-player at Turf Moor, is well liked and no doubt has the backing of the vast majority.
You get the feeling, though, that Burnley might well have peaked.
17-18 – What Lies Ahead?
At any point in the beautiful game, football clubs have had realistic limits. Burnley, a small-town community club, are the personification of a club that has hit the pinnacle of its ambitions. Top-flight football and survival is hugely impressive on its own, but it's hard to see how anyone could take the club too much further.
A top half-finish would be remarkable, but another 16th place finish would likely be grabbed with both hands. Being truthful, just about every Burnley would probably take a 17th spot finish and just staying in the league once again, regardless of their relative progress.