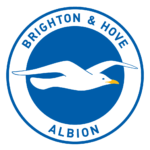 The Club
The Seasiders are a rather interesting club, having enjoyed a stellar season last year that was the culmination of decades of work. From the old days at the Withdean to the disgraceful ownership of the club in the 80s and 90s, Brighton and Hove Albion finally look set for a return to the top tier.
With very little success in their existence, this is one of the highlights of the majority of their fanbases' lives. It will be interesting to see what the future will hold.
16-17 – How Was It?
Amazing, in a single word. Despite being pipped to the Championship title, a runaway season that saw them never really look threatened to missing out was a dream. The likes of Anthony Knockaert set the tone for an incredible season, which seen the club finally reach the top tier after a few years of hard work in the Championship.
Under the stewardship of Chris Hughton, Brighton enjoyed a sensational season that seen them as one of the most dominant sides in the division. With not far off 1.7 goals per game, the club enjoyed a stellar run in the 2nd tier.
17-18 – What Lies Ahead?
A fight, you would presume. While a very impressively run club, Brighton are far down the pecking. Seagulls fans won't like the comparison, but they are reminiscent of the Crystal Palace side that came up in the past: solid, sturdy, not really cut out for top-flight football. It will take a lot of smart work in the window to try and build a team capable of succeeding.
So far, the summer has been a quiet one, with the main signing being Mat Ryan. We expect more to come, but at present, 17/18 will be a relegation battle for sure.