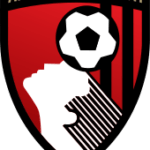 The Club
Arguably the smallest of the three South Coast clubs, Bournemouth – The Cherries – have been around since 1899 and in that time have yet to win a major trophy. They are a relatively well-liked club with a decent support and, with the investment put in by Maxim Demin in the last few years, has seen the club move forward in a rather impressive way.
While never a title challenger or even a second-tier club, their progress from the third tier to the top in a short space of time under player and manager Eddie Howe has been deeply impressive.
16-17 – How Was It?
Hit and miss. It started well, but a raft of the signings made – Jack Wilshere among them – failed to impress as expected and an expensive recruitment policy again looked flawed. Howe has been praised for his teams style time and time again, but not enough is made of his patchy record on the transfer market.
Signings such as Jordan Ibe and Brad Smith – not fair off £20m for the pair – were major flaws. The season was let down by a poor calibre of arrival, and a 9th place finish perhaps looks a touch flattering.
17-18 – What Lies Ahead?
Trouble. The summer window has been slow and the names linked do not look too impressive. Another scattergun season with lots of money on lots of potentially good players seems to be the most likely outcome. Howe has struggled in a serious way to build a cohesive transfer policy at the club since promotion and the links so far do not appear to be much better.
The 9th place finish was not expected nor, in many ways, deserved. Bournemouth could struggle next year if they don't find a better balance to their squad and find more consistency on the field.