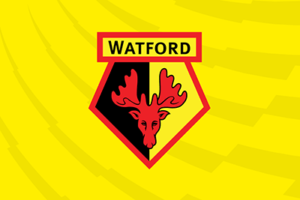 The Club
Formed in 1881, The Hornets have long been a club of little consequence. Their incredible rise under Graham Taylor and Elton John was a true fairytale, missing out on a league title and the FA Cup. However, before and since the club has, at best, enjoyed top-flight football. Now owned by the Pozzo family of Udinese, they are a team that has never been known for winning things. They've never won a major trophy and, under the smart but rather unemotional leadership they are at present, that does not show much signs of change.
16-17 – How Was It?
Awkward. Coach Walter Mazzarri done poorly given the squad he had as they finished 17th in the league. A rather crazy squad building platform and a total lack of any kind of progress on the field left many fans concerned with the direction of the club in recent years. The season was mostly one of dour and dull frustration, with an inability to really capitalize on the work they had done in the transfer window.
With a relegation dogfight and a total lack of any kind of impetus, it was a rather forgetful season for all.
17-18 – What Lies Ahead?
Under charismatic young coach Marco Silva, that could change. Watford are emboldened by a bit more cash thanks to the Premier League survival, and the level of talent coming through the door could make a big impression on Hornets fans. The likes of Kiko Femenia have signed up, joining a rather decent collection of players.
We expect a safer season with a slow level of development regarding the kind of football the club plays. A squad that feels like it's the work of several philosophies, though, will need to be trimmed to make the chance of long-term success possible.