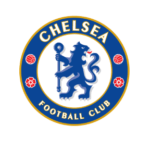 The Club
For years, The Blues were one of the 'big' clubs in England without much success. League titles were a rarity, while FA Cup runs and having good players was the norm. Since Roman Abramovich bought into the club in the early 2000s, though, they've won league tiles, domestic cups and even the European Cup.
They are without doubt among the biggest clubs in England today, with their love of continental superstars and an affluent fan base now having the real financial clout to ensure they maintain their position.
16-17 – How Was It?
Awesome! Expected to struggle under Italian coach Antonio Conte, Chelsea dominated the league and carried out a league record unbeaten run. Their impressive nature set the tone for a season that seen them win the league with exceptional ease, merely delayed by the good form of others not allowing the gap to extend even further.
They won the league in some style, building a team that can easily be seen as one of the most impressive in the country. Sweeping all before them, only an FA Cup loss can be seen as a blight on a dream debut season for the coach.
17-18 – What Lies Ahead?
Next season, though, will be tougher. European football returns, as does the now-famous Chelsea transfer inertia. Little work has been done so far, with not much going on in the terms of ins or outs. The departure of club legend John Terry is a huge blow in terms of experience, and a lack of movement to build a new spine to a rather ageing side should be of interest to many other clubs.
We expect that Chelsea will be in a league hunt for much of the season, but European success is what we believe will be prioritized by both player and coach. Consecutive league titles are huge – but a European trophy would be even moreso for both Conte and the club.